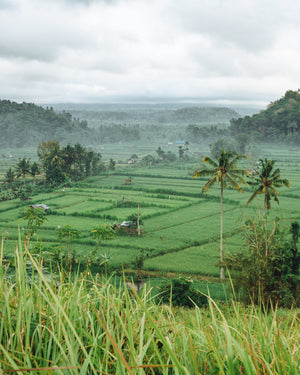 FREQUENTLY ASKED QUESTIONS
Please CLICK HERE to inquire about hosting with us at Oasis. We will reply within 24hrs with a full Rental PDF that will include all the information you need.
Yes! Oasis is rented as a private complex for your retreat. You are not able to rent only half the complex.
For reservations please CLICK HERE and you can either book directly through Airbnb or through our Reservation Team via WhatsApp.
As a reminder we are built to host retreats or large group outings, we do not open our daily bookings until 3 weeks prior to the date if those dates are not booked by a rental. Please keep that in mind when viewing our openings on Airbnb or if you speak directly with our Reservation Team on WhatsApp.
We look forward to seeing you stay with us at Oasis.
Low Season: Dec, Jan, Feb (-8% Discount) (Excludes Dec 23 - Jan 5)
Regular Season: March, Oct, Nov
High Season: Apr - Sept (+8% Increase)
Peak Season: Dec 23 - Jan 5 (+20% Increase)
Our payment term is divided into 3 terms which are:
20%- Deposit at booking
40%- 4mo prior to start date
40%- 3mo prior to start date.

Oasis consists of 14 eco-friendly rooms with 5 different styles that are elegantly designed which can accommodate up to 30 guests in the complex.
Please be advised that the beds in the Shared Suite and Quad Suite are not movable to be turned into one bed. 

Oasis has hosted all types of retreats from fitness, yoga, wellness, breath-work, meditation, manifestation, along with business workshops, company outings, family gatherings and more!!
Let us know what you are looking to host at Oasis and we can let you know if we are a good fit or not.
We have you covered with our own fitness center just steps away from the rooms. Enjoy our indoor air conditioned Gym with Power racks, DB's, Kettlebells, Wall Balls, All in one Cable Machine, Rowers, Assault Bikes, Bands, Jump Ropes, Box Jumps, TRX, and more. Along with an Outdoor Turf Track with sleds. You will be living your healthiest life while at Oasis.
Yes, our custom bamboo yoga shala is set on the 2nd floor with lush rice field views. We can accommodate up to 30 guests for any type of yoga, breath work, meditation, workshop or anything else you wish to present. Our shala is a sacred space for self-improvement and reflection, where you will find the awareness of your practice, yourself and those around you.
At Oasis we have an Ice Bath that can fit 8 people along with a Dry Sauna that can fit up to 10 people.
Our Cafe is built for fitness addicts and healthy eaters. We want to make sure you are nourishing your body from inside out. Clean eating with optimal nutrition!
Our staff is on-site 24/7 with daily staff arriving at 7am until 10pm and security over night.
Every room at Oasis is equipped with a working desk, a reading lounger, an outdoor chair, a closet with lockable drawers, an umbrella, a hairdryer, as well as bath, face, hand, and pool towels.
There are no phones or televisions in the rooms to disturb the peaceful natural surroundings and sounds of Oasis.
Mini fridges and minibars are not provided in the room. However, you are more than welcome to keep anything cold in our café fridge if needed. Our staff will be more than happy to assist you.
Yes Absolutely, here is the breakdown of how they work and the options you have:
Payment Plan Schedule:
Payment 1- Deposit of $1,000usd to secure your spot made on the website.
Payment 2- Remaining balance, 3 months prior to the retreat date. (Failure to make the final payment 3 months prior to the retreat start date will be subject to receive a $10USD penalty fee per late day until the payment is completed.)
Payment Options:
1. Transfer Wise (all fees included by Wise).
2. Zelle (Only available to Americans, free of charge).
3. Wire Transfer ($15usd fee).
4. PayPal (5% fee by PayPal).
YES. Travelers insurance is mandatory for all retreats. We use and suggest Safety Wing. Get the "Insurance for Nomads".
Oasis by Where NeXt? is available for a limited amount of rooms for 1 night before and 1 night after the retreat.
As we do have other retreats before/after please contact us in regards to the dates and we can confirm with you if its available.
As our guests come from all over the world flights are not included.
"DPS"is the airport code for Denpasar, Bali.
Just remember the retreat starts at 12 noon. So it might be better to arrive a day early.
Airport Pick-up and Drop-off is included in our retreat package. As our retreats start at 12 noon on Monday we do suggest arriving in Bali on Sunday. Here are a few examples of how the airport transportation works.
Airport Pick-up examples:
I will arrive Monday morning: We will have our driver pick you up from the airport and bring you to Oasis.
I will arrive Sunday and stay at Oasis: We will have our driver pick you up from the airport and drop you at Oasis.
I will arrive Sunday and stay in Canggu (Batu Bolong, Nelayan, Echo St. only): We will have our driver pick you up from the airport and drop you at your hotel. Monday morning our driver will take you to Oasis from your hotel.
I will arrive Sunday but stay outside of Canggu: You will need to find your own airport transportation or we can book it for an additional cost. Monday morning our driver will take you to Oasis from your hotel.
I will arrive before Sunday: You will need to find your own airport transportation or we can book it for an additional cost. Monday morning our driver will take you to Oasis from your hotel.
Airport Drop-Off examples:
I will fly out Sunday: Our driver will take you to the airport.
I will stay in Bali longer: Our driver will take you to your hotel and the rest of the trip is up to you to plan. An additional fee may be applicable depending on the distance of the final destination.
Cancellations received on or before 61 days prior to the start of the Program, you will receive a full refund minus the booking fee of $1,000usd per person.
Cancellations received 60 or fewer days prior to the start of the Program, 100 percent loss of Retreat price.
Due to the need to put deposits on accommodation and other activities in advance, exceptions to our policy cannot be made for any reason.
Absolutely! Many people come by themselves, around 90% actually.
Of course couples, friends, brothers and sisters are welcome too.
Get ready to have fun and make new connections with likeminded individuals.
Everything is in USD.
IDR is used while in Bali. (Currency Exchanges and ATM's are all over)
We have a rough itinerary on the website for you to get a good idea of the week.
Around 2 months before the retreat starts we will send a Welcome Packet with the full hour by hour schedule for you along with much more information.
Once you have purchased you will get a questionnaire to fill out and you can add the other individuals name to it.
Friends/Family members:
You must both book the "Shared Suite" option.
Couples:
You are able to book the "Couples" option and only 1 purchase is needed for the 2 of you.
Absolutely! We will have the best local professional photographer with us taking photos/videos of you.
They will be uploaded on Google Photos throughout the week for you to enjoy.
Where NeXt? is here to help you with anything. We actually highly suggest coming early or staying later.
Just contact us with any questions.
No, we do accept all levels but suggest you to be in moderate shape. Workouts are at your own pace within the group, but some of the exploring is a good amount of stairs to climb.
Every retreat is for all levels, but we do suggest to have a moderate level so that you can learn from that base of knowledge you already have. But beginners are of course welcome.
18 and older! Typically our guests are between 20-40 but we have had guests as old as 58.
We typically have between 15-20 participants plus the host and Where NeXt? staff.
Keep in touch, you never know if we will schedule more dates. Feel free to contact us on dates that would work for you.